3787 River Rd. North. Suite # A, Keizer OR, 97303

Providing Mental Health Services for Children & Adolescents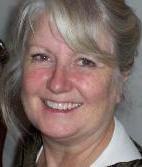 My practice is primarily with children and adolescents. As a nurse practitioner specializing in mental health, I am licensed in Oregon to diagnose, provide therapy, and to prescribe medications for mental health conditions. I am certified by the American Nurses Credentialing Center as a Family Psychiatric Mental Health Nurse Practitioner. I do not provide legal opinions, do evaluations for disability or testify about your child's condition. Because I limit my practice to children their waiting time for an appointment is usually very reasonable.

I do brief solution focused therapy. Ongoing therapy is referred to a qualified therapist. Your insurance company can also help with finding a credentialed therapist.

I am a preferred provider for BC/BS, MODA/ODS/OEBB, PEBB/Providence, Pacific Source, Optum or UBH . My services are covered by several other insurance companies on single case agreements. Please contact your insurance company if you have questions about coverage and benefits.

Wondering what the alphabet soup means?

RN- Registered Nurse
MS- Masters degree of Science in Nursing
PMHNP- Psychiatric Mental Health Nurse Practitioner
BC- Board Certified by the American Nurses Credentialing Center (ANCC)
Please call for an appointment at: 971-225-5505.


I work in the office Tuesday, Wednesday and Friday.

Please make sure you don't miss your appointment as the time will be reserved for you and you will be charged a no show fee for that time unless cancelled 24 hours in advance.

.

My Office number is 503-763-1778 for treatment related questions. You may also text to this number.

Emergency calls: My office number transfers to my cell phone. So please leave a message.

Crisis Hot line number is 988


The following resources are linked to websites and will take you away from this page.

Providence Willamette Falls Child & Adolescent Behavioral Health Unit

Randall Children's Hospital provides emergency care for Children

801 N. Gantenbein Ave.
Portland, OR 97227
Map/Directions
Campus Detail
Call 503-276-9100